The Advanced Chest X-ray Study Day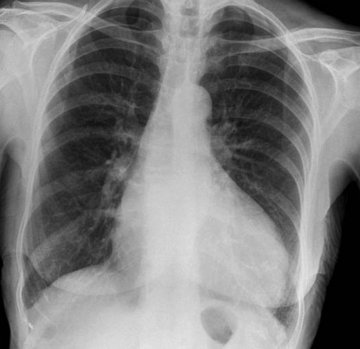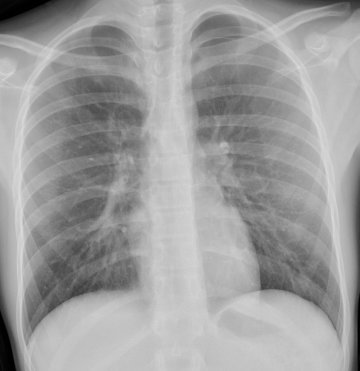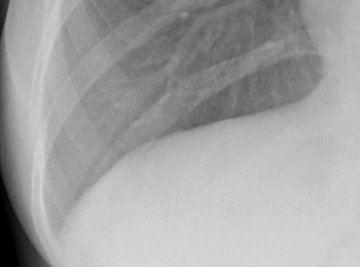 Course Dates
Dates
Notes
Cost
4th

March

2024

Held live online by interactive video
£165.00

£165.00

Book Now
Course Information
Held online - live by interactive video.
Participants analyse and report on six sets of CXR's - between 15 and 20 cases in each set. In excess of 200 cases on the day.
All reports are anonymous and known only to the individual participant.
Twenty-five minutes are allowed for each set followed by practical tips in the answer sessions that address the key aspects of CXR evaluation / interpretation.
There are no "put me to sleep" PowerPoint lectures; none at all.
A copy of the e-book: The Chest X-ray - A Survival Guide (de Lacey, Morley, Berman) 2008 (a code is emailed to you in order to download an e-book).
Course Documents
Course Feedback
"Highly recommended" [Orthopaedics, CT2]
"Another fantastic course" [Radiology, SPR]
"Highly recommended to all 2nd & 3rd year SPRs in Radiology" [Radiology, SPR]
"Huge wealth of experience. Engaging speakers. Good explanations to cases" [Radiology, SPR]
"Should definitely be done before SPRs are allowed to sign off on CXRs" [Radiology, SPR]
"One of the best radiology courses in Europe! Outstanding and excellent" [Radiology, Consultant]
"Good tips and tricks to avoid common errors" [Radiology, SPR]
"It's a great course. Very engaging and amusing teachers especially Dr Morley" [Acute Medicine, Consultant]
"Excellent course. Should have done it earlier !" [Radiology, SPR]
"Fantastic course. An absolute must for 3rd year radiology trainees" [Radiology, SPR]
"Great variety of cases; thorough, & clinically relevant, explanations" [Radiology, SPR]
Who Should Attend?
Specialist Registrars: suitable for all doctors who regularly view or report on CXRs. Suitable also for FRCR exam candidates as the viva element of Part 2b of the FRCR will inevitably include CXR analysis.
Consultants: the practical nature of this course will be helpful to Consultants - whatever their specialty - who wish to consolidate / confirm their skills in day-to-day Chest X-ray interpretation.
CPD Credits
6 Category one CPD Credits have been awarded by The Royal College of Radiologists. This credit award applies to all CPD participants of all of the Medical Royal Colleges and Faculties.
Lead Teachers
Dr. Simon Morley FRCR, University College London Hospitals, London
Dr. Laurence Berman FRCR, Addenbrooke's Hospital and University of Cambridge
Dr. Gerald de Lacey FRCR, Previously, Northwick Park Hospital, London
. . . the three authors of : The Chest X-Ray - A Survival Guide ( Publ : Elsevier Ltd 2008 )
Fee Includes
Zoom login details emailed to you before the course.
Access to our teaching radiographs via a website link for use during the quiz sessions.
Combined answers and tutorial sessions.
Certificate of attendance - emailed to you after the day.
A copy of the e-book: The Chest X-ray: A Survival Guide (de Lacey, Morley, Berman) 2008. A code is emailed to you just before or after the course in order to download an e-book (subject to availability).
NB. You do not need the book to participate in the courses, as it is not for pre-course reading, but a handy reference for your place of work afterward.
PLEASE NOTE: The course contents, including radiographs, are subject to copyright and are the property of Radiology Red Dot Courses Ltd ©. Recording of the lectures as well as reproduction and distribution of any materials forming the contents of this course is strictly prohibited.